Description
Cozy and comfortable crop tops – made of beaded stretch lace. Exclusively designed and hand beaded for perfection. High quality beads and sequins are used to decorate this elegant top. Available in 4 different sizes. Has 3 hooks-eyes positions at the back for better fitting. Free First Class USPS shipping within the USA.
1.Perfect for any occasion.
2. Available in four sizes XS, S, M and L.
3. It has three hooks-eye position at the back which makes it easy to fit perfectly in your body.
4. Made from stretch lace which helps you adjust to your body size.
5. Pay only a third of a price in comparison to what you would pay for the same item in big flagship outlets.
6. Light in weight and comfortable.
7. Has cotton lining in the inner bust area.
8. Free USPS First Class shipping with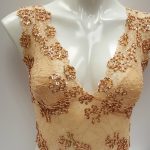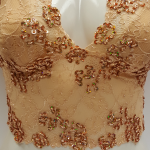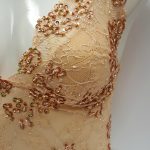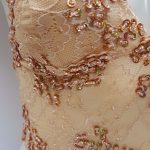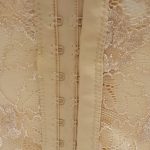 in USA.
The size measurements are as follows:
Size     XS    S   M    L
Chest 24″ 26″ 28″ 30″
Waist 22′ 24″ 26″ 28″
Length 13″ 13.5″ 14″ 14.5″ (From shoulder to bottom).